Before diving into the reason behind the green hue, let's briefly understand how night vision technology functions. Night vision devices amplify the available light to create a clear and sharp image even in the darkest environments. The image intensifier tube captures photons (tiny particles of light) and converts them into electrons. Then, a phosphor screen changes these electrons back into light, creating the image we see.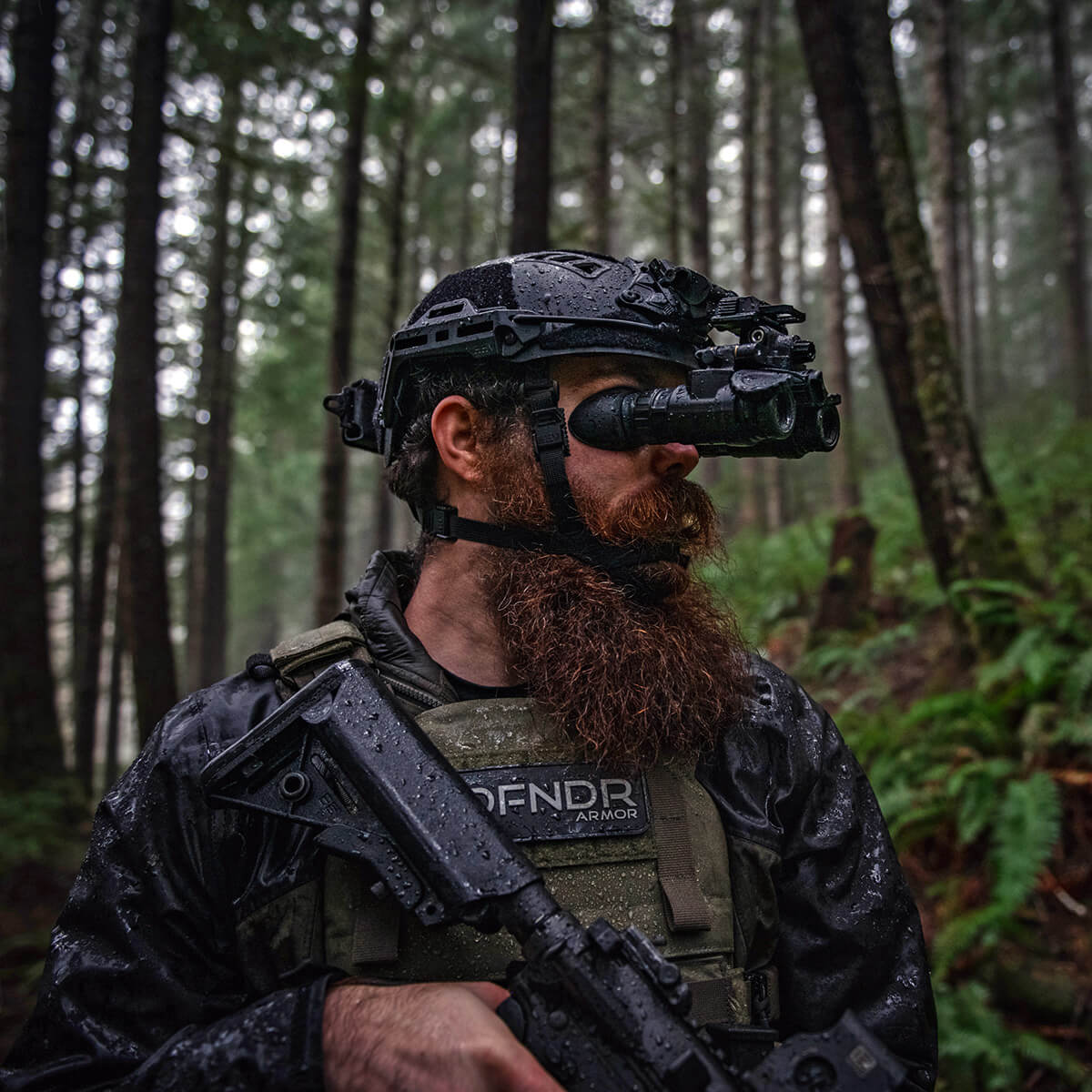 Why is Night Vision Green?
Now, let's explore why the color green is most commonly associated with night vision devices. There are three primary reasons for this:
Human Eye Sensitivity: The human eye is most sensitive to green wavelengths, which makes it easier for our eyes to detect and differentiate shades in green hues. This sensitivity to green light ensures that we can distinguish subtle details in the visual image more effectively. As a result, night vision devices use a green phosphor screen to capitalize on this natural sensitivity.
Reduced Eye Strain: Due to our eyes' sensitivity to green light, we can observe the image through night vision devices for extended periods without experiencing significant eye strain. This is a crucial factor for hunters who require prolonged observation during their nighttime expeditions.
Improved Contrast: Green provides a better contrast between various shades, allowing users to identify objects more clearly. For instance, shades of green can differentiate shadowy areas and enable users to recognize potential prey or hazards that may be hidden in darker environments.
How ATN corp Stands Out
ATN corp excels in providing hunters with top-notch night vision technology. Their devices not only harness the advantages of green hues but also incorporate innovative features that optimize your hunting experience:
High-Resolution Imaging: ATN devices are designed to provide crisp and clear imagery, regardless of the lighting conditions. With high-resolution night vision, hunters can spot prey with ease and precision.
Smart Digital Processing: ATN offers night vision devices featuring advanced digital processing, allowing users to capture images and videos in real-time. These functions make analyzing and sharing the hunting experience more straightforward and engaging.
Customizable Illumination Settings: ATN's devices enable users to tailor the intensity of the device's illumination to match their environment, providing optimal visibility and reducing the risk of spooking prey or missing a target.
To level up your hunting prowess and gain unmatched visibility during nighttime excursions, consider exploring ATN's superior night vision devices. Their innovative technology and unparalleled quality ensure that you'll have a memorable and rewarding hunting experience, even in the darkest environments.